Ashen Light - In Accomplice Suffering: Conviction Is Hell!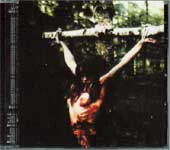 $15.00
Currently Unavailable
More Hate - 2005
Also known/translated as Compassion to the Outcast, Hell to the Convicted.

Atmospheric Russian Black Metal, featuring new tracks including excellent covers of Immortal's "Blashyrkh (Mighty Ravendark)," Darkthrone's "The Hordes of Nebulah," Mayhem's "Deathcrush," and Darkthrone's "Transilvanian Hunger"!