Impaled Nazarene - Suomi Finland Perkele / Motorpenis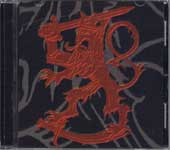 $15.00
Currently Unavailable
Fono - 2001
Russian import, officially licensed from Osmose Productions.
Features both the Suomi Finland Perkele album and Motorpenis EP on one CD!

Two classic Black Metal / Crust (or as the band likes to call their unique style, Nuclear Metal) releases!
Includes a devastating cover of the Gang Green classic "Alcohol" plus great covers of Terveet Kadet's "Transvestite," and Faff-Bey's "S/M Party."